I got myself a new pair of boots! Oh well, this is actually a long overdue post.
I bought it at 6pm.com. I was browsing through their clearance tab and saw that UGG Australia was having a sale, so I checked out this UGG Leland boots.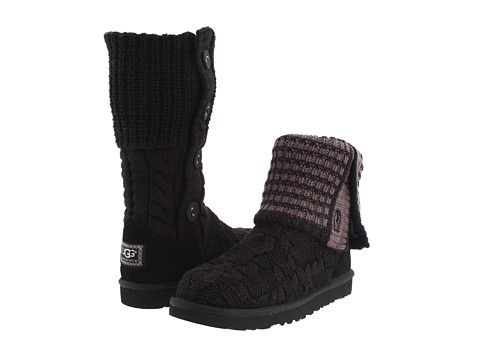 The first time I saw my friend wore this, I fell in love with it instantly. So when it was on sale at 6pm.com, I asked hubby if he could spare me a hundred bucks for this boots. My Paypal was empty that time so I could not purchase it using my Paypal, but hubby has a credit card, so I asked him if I can charge it to his card and promised to pay him. Gladly, he allowed me, so I purchased this pair of boots! Wohooo!
This is perfect for the Fall season where the temperatures are not below the freezing point and when the sidewalks are not slippery.
Since the winter here in Ontario is not as harsh as the other states in Canada, I use this too during winter, but only when it's not snowing or when the snow has already melted and the sidewalks are clear of snow. I just love this boots and they are so comfy and I think I can buy another pair of UGG boots with this one, lol!
I am thankful to Recel for receiving this boots in her home in the US and shipping it to me here. Since 6pm.com does not ship internationally, I had to ask the favor of some of my online friends who live in the US and I am just glad that Recel happily volunteered. Thank you so much Cel! I owe you big time!