A few days before we left the Philippines, a blogger friend of mine sent me a personal message. She said that she has used baby clothes for fall and winter that would be perfect for Baby Job to use. I was really ecstatic when she told me that she will send me some of the clothes that her little boy doesn't use anymore. So she asked me for my address here in Canada and guess what, the box arrived today!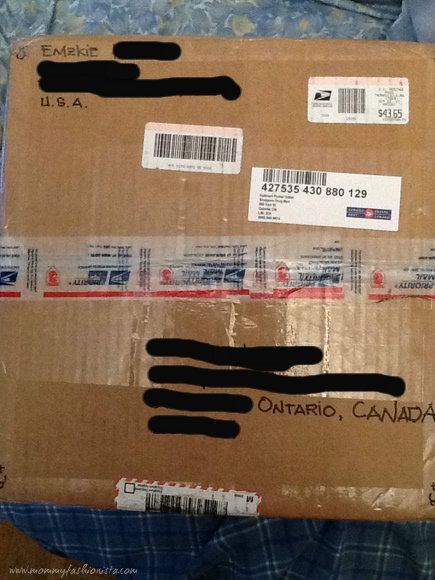 I was so happy when I opened the box as it was full to the brim of clothes that really fit Baby Job and that the little boy will have finally something to wear for the very cold months ahead.
Thank you so much Mommy Emzkie for this! This really means a lot and I really appreciate what you have done! God bless you more!!!